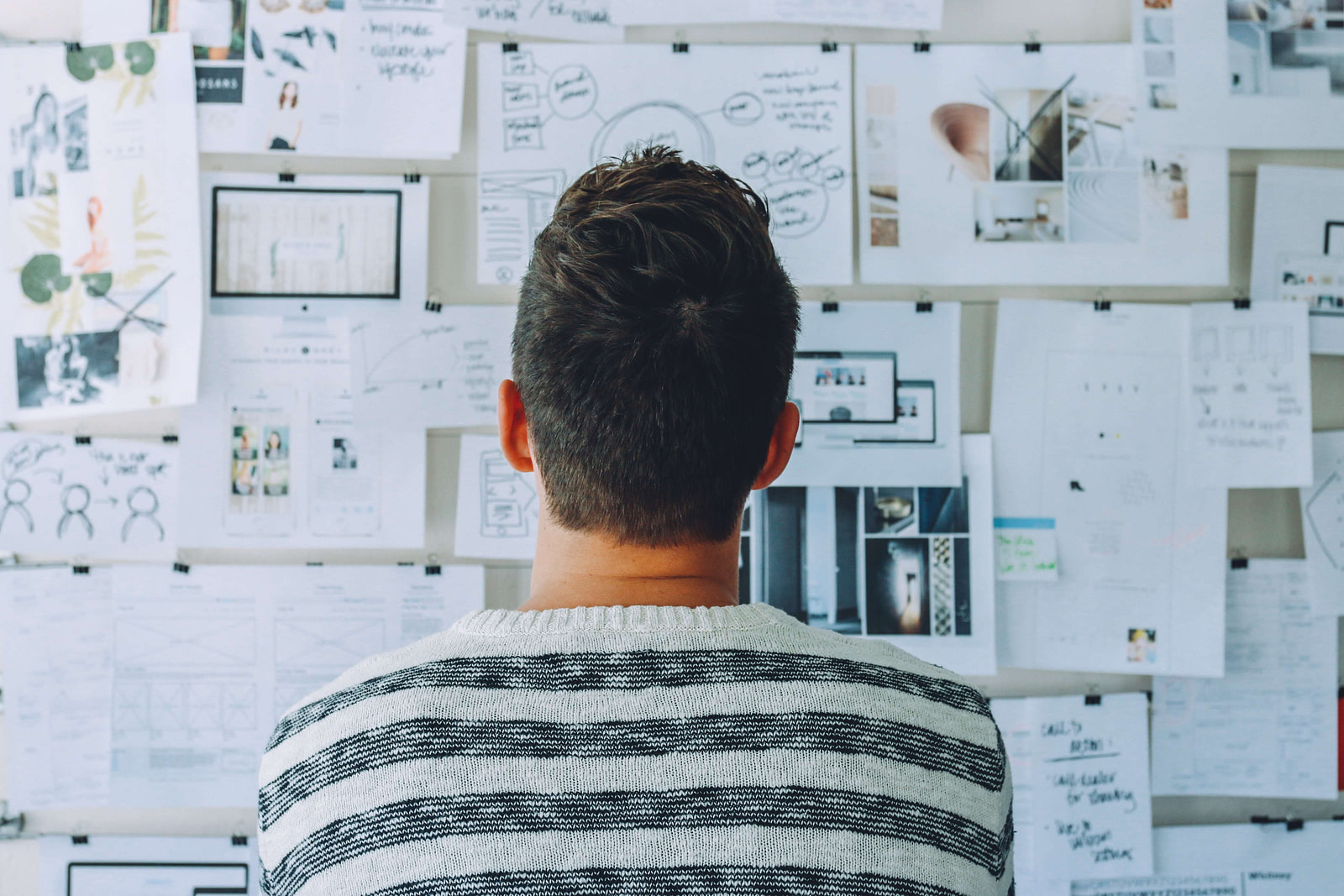 For several years you have been thinking about an idea that you have finally turned into a new and beautiful Marketing and Advertising Agency. The first months everything works perfectly but, as time goes by you start to realize that things are not going as well as you thought. Bad experiences with clients, lack of control in tasks, suppliers with whom you can't have good relationships… are some examples of unpleasant situations that most entrepreneurs live day by day in their businesses.
There are a series of mistakes in management and planning in agencies, which determine their success or failure. Today, we would like to share with you the 5 most common mistakes in the planning in the agency, so that you can fix them as soon as possible or avoid committing them.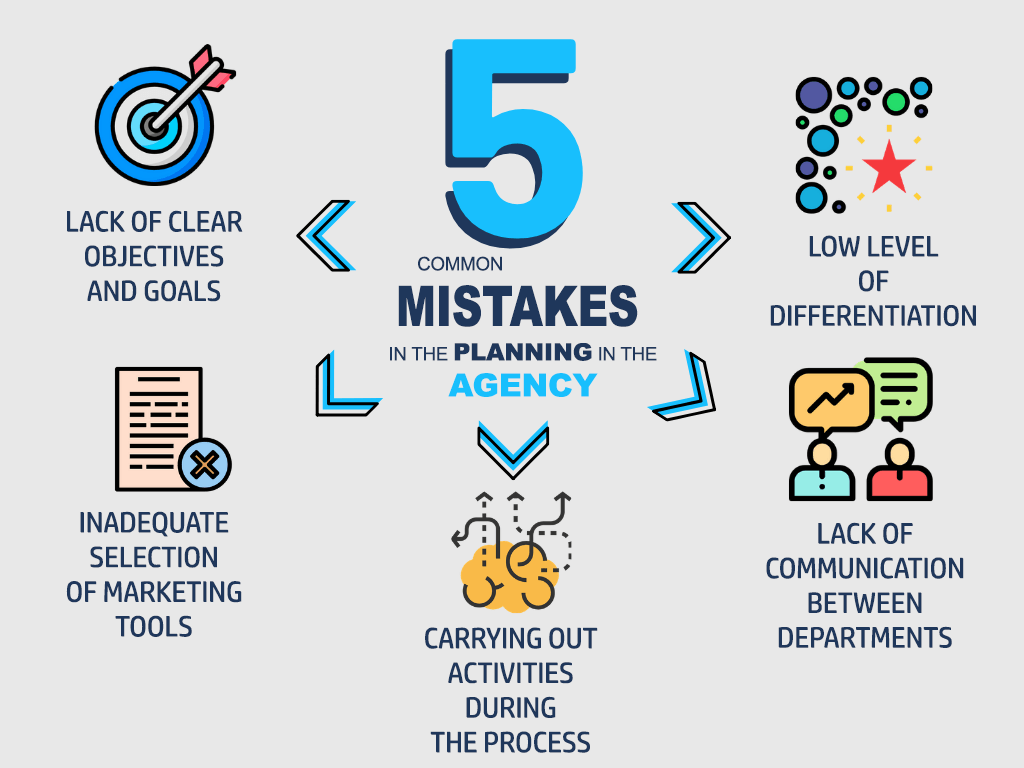 01. Lack of clear objectives and goals
One of the most common mistakes made by agencies is the lack of specification. Many agencies do not have clear objectives and goals. It is important to know What do we want to achieve? Why do we do it? What can I offer? Ask yourself these questions and determine the objectives of your agency in both the short and long term.
02. Low level of differentiation
We are in a highly charged business environment, with many competitors and consumers flooded by information. Creating an agency today is a challenge in which all your efforts must be focused on differentiation. Dedicate time and effort to differentiate your services from the rest of the agencies and position yourself in the market with specific values and personality. This will help you to be recognized and create a valuable reputation.
03. Carrying out activities during the process
Sometimes there is no choice but to improvise on tasks, either because of unforeseen events or because of certain situations where the only solution is to go off the road. You must take into account that improvising is useful in certain occasions, but don't get used to work in your agency without a well defined path. Make it clear to your team which tasks they have to carry out daily, what are the specific objectives of the week and, in short, make a plan that serves as a guide for all of you.
04. Inadequate selection of marketing tools
These tools should be aligned with the agency's strategies and objectives. It is important to define the tools according to your needs, since each one offers different services and you may even be spending money on tools that are not useful for you. To find out which tools you need ask yourself Who is my client? What are the services we offer? What do we need to offer them? What kpi are relevant? How do we measure the data?
05. Lack of communication between departments
A classic in every organization. Whether it is an agency or not, one of the most frequent errors is the lack of communication between departments. When it comes to making a project, each department works very well independently, but chaos arises when they must work together on a project. We advise you to appoint a representative in each department in charge of transmitting to the rest of the team the tasks, ideas and objectives that are being carried out.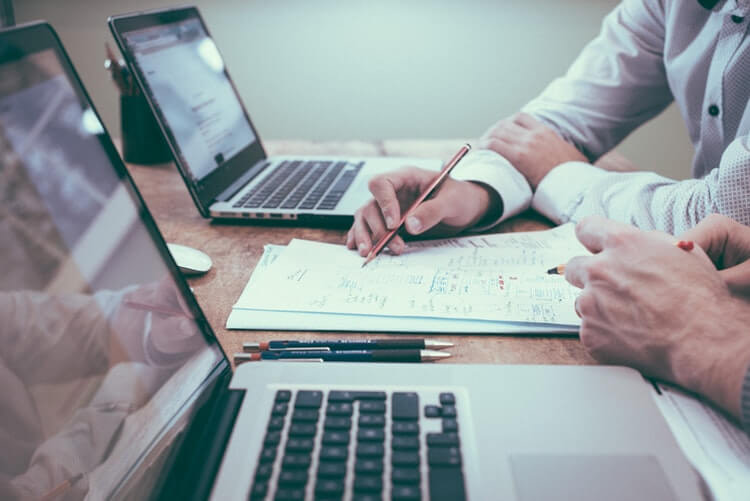 Once you have defined the 5 most common mistakes in planning in the agency, it's your turn. You must identify which of these mistakes are made in your agency and look for solutions so that they do not happen again. At first, it will be difficult to change these ingrained negative aspects of the way your agency works, but it is not impossible. Start with small changes and make it a challenge for your team. If you realize it, one day these mistakes will disappear and you will be pleasantly surprised.